Posts by Tag

#webdevelopment #appdevelopment #mobileapps #webapps #costeffective #techstack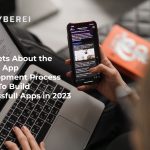 Have a great app idea but don't know how to implement it? Remember 99.5% of consumer apps fail. So how do you make sure your app is targeting the right users and is succeeding? Step 1: Understand the Basics Before you develop your app and give it to a mobile app developer, make sure it...
Indian programmers using the Android OS have earned worldwide acknowledgment of their knowledge and skills regarding that OS. One reason you may want to hire Android app developers in India specialists (such as Cyberei Technologies) who charge less than programmers based in other countries. At the same time, these Indian programmers can deliver results that...